IN THE PHOTO: CONTROL CENTER WITH A TECHNICIAN WORKING ON THE CONTROL AND COMMAND PANELS, 1970s
1960s: Access to electricity
At the height of the economic boom, Italians were looking for new comforts in household appliances. With a major electrification project, Enel transported electricity everywhere, from the Alpine valleys to the islands. Today we continue to bring energy to locations around the world that still do not have access to electricity.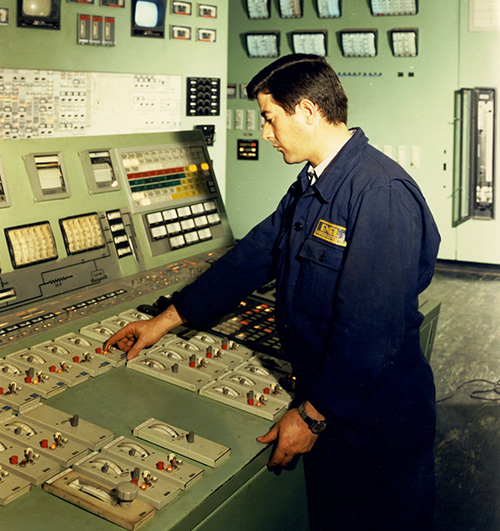 IN THE PHOTO: ENEL TECHNICIANS WORKING IN LIVIGNO, SONDRIO, 1979
1970s: Diversification
The 1973 oil crisis led to austerity and the National Energy Plan. Savings and efficiency became key issues, as did the need to further diversify sources. Today we are leaders in the energy transition, on the path to decarbonisation and supply independence.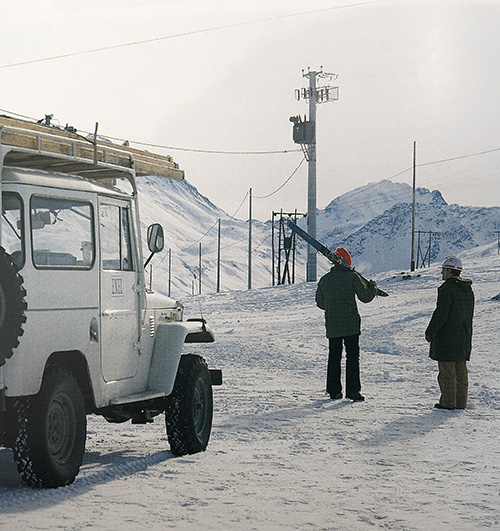 IN THE PHOTO: COOLING TOWER OF THE GALILEO FERRARIS THERMOELECTRIC POWER STATION IN LERI, 1998
1980s: Sustainability
In 1987, the Brundtland Report of the World Commission on Environment and Development introduced the concept of "sustainable development". Enel established itself as a pioneer of sustainability. Today our Open Power approach is a new model of human- and environmentally-friendly development.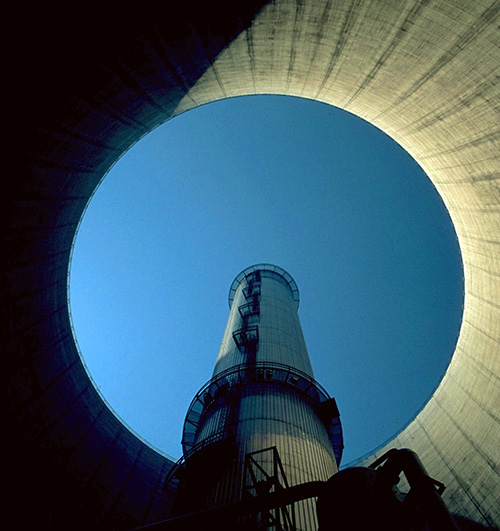 IN THE PHOTO: THE NEW YORK STOCK EXCHANGE, 1999
1990s: Internationalization
The World Wide Web and globalization. The progressive liberalization of the energy market led our Group to a reorganization, starting with a new corporate structure, up to our listing on the stock exchange and expansion abroad. Today our Group is a multinational company present in over 30 countries across 5 continents.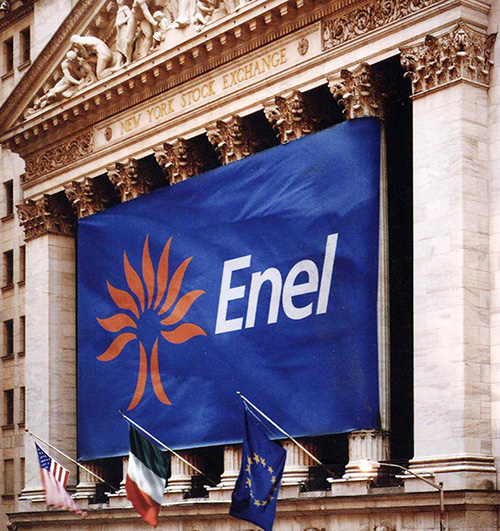 IN THE PHOTO: ELECTRONIC SMART METER, 2001
2000s: Digitalization
The digital revolution: everything is faster and more connected. Our Group began the digitalization of its assets starting with the plan to install next-generation meters. Today we are upgrading infrastructures, making them increasingly innovative and resilient.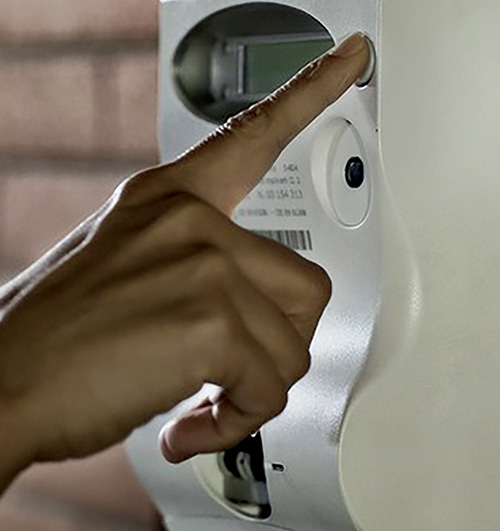 IN THE PHOTO: 3SUN GIGAFACTORY, CATANIA
2010s: Renewables
Climate change and the need for more responsible choices drove the global community towards renewable energy. Our Group quickly established itself as a global leader with the birth of Enel Green Power. Today we count more than 1,200 renewable energy plants installed worldwide and several firsts along with cutting-edge technologies.