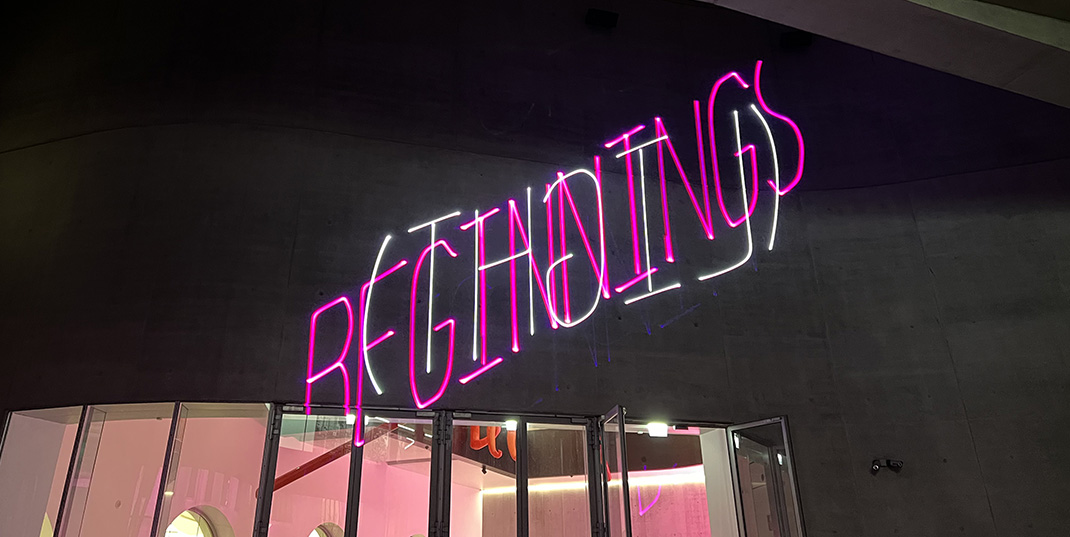 Rome - MAXXI Museum, April 6
An evocative light installation designed for the evening of the presentation of the Enel 60 special edition Maglia Rosa was projected on the façade of the MAXXI in Rome, inaugurating the journey of this "art race" that traveled parallel to the 105th Giro d'Italia.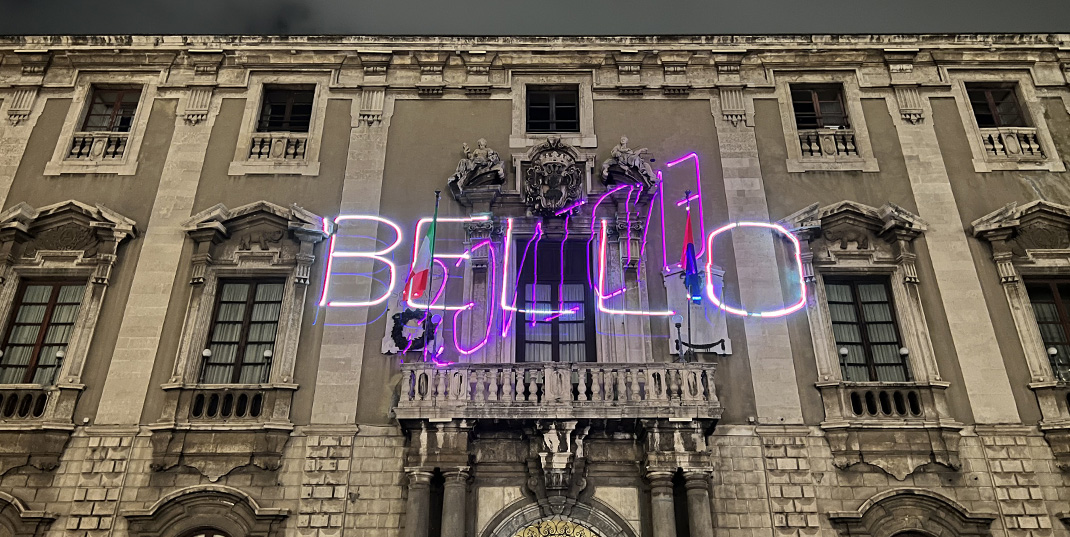 Catania - Palazzo del Municipio, May 9 - 10 - 11
Light Cycles's journey of light, with its laser projections, started in Catania, the first stage of the 105th Giro d'Italia. The façade of the Palazzo del Municipio, also known as Palazzo degli Elefanti, temporarily became the physical and temporal space for dialogue using a new kind of writing with light.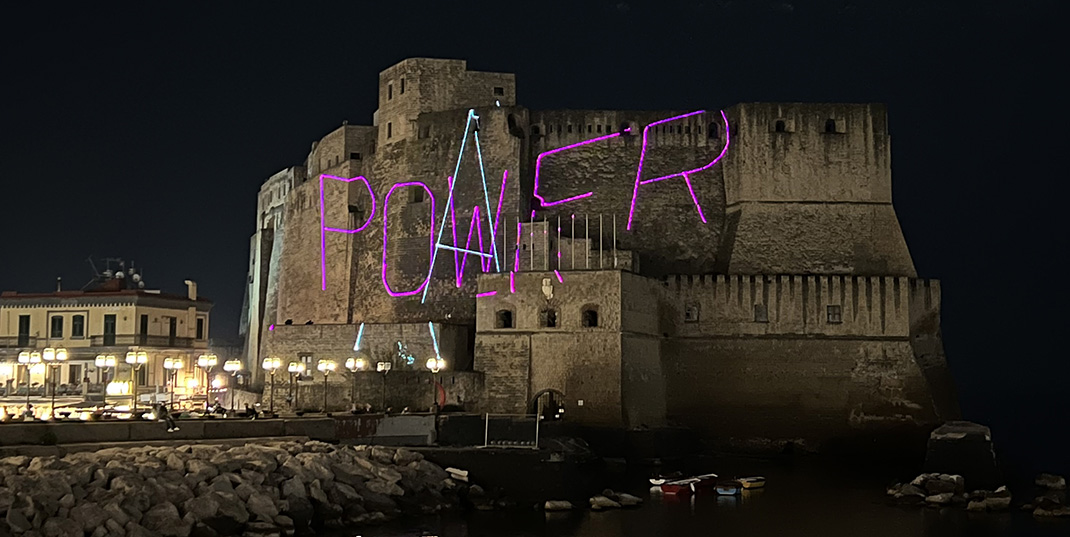 Naples - Castel dell'Ovo, May 13 - 14
"Power", "Start", "On", "Light", "Viva", "Tempo", "Fuga" are some of the "statements" that make up the glossary of Light Cycles conceived by Duff. For the Naples stage, the words took shape on the bastions of the city's oldest castle, Castel dell'Ovo.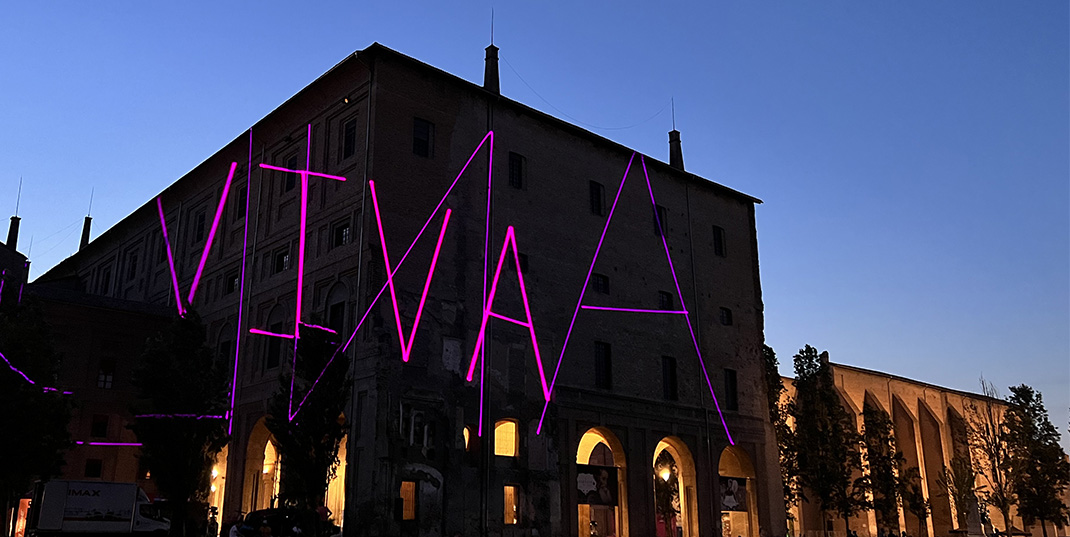 Parma - Palazzo della Pilotta, May 17 - 18
In Parma, streams of luminous words lit up the Palazzo della Pilotta, symbol of the ducal power of the Farnese family during the Renaissance. For the occasion, Duff used the corner of the complex, creating an evocative combination of phrases on a monumental scale.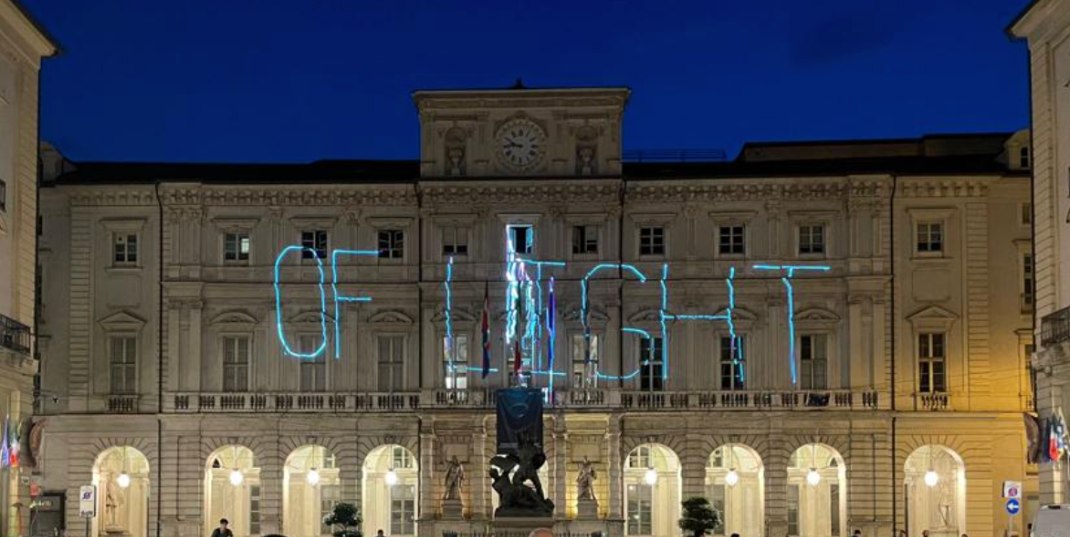 Turin - Palazzo Civico, May 20-21
Light Cycles arrived in Turin. The façade of Palazzo Civico lit up with words in circular, rhythmic, rarefied motion. Duff's lasers redesigned this historical building in the Savoy capital, creating an evocative dimensional tension.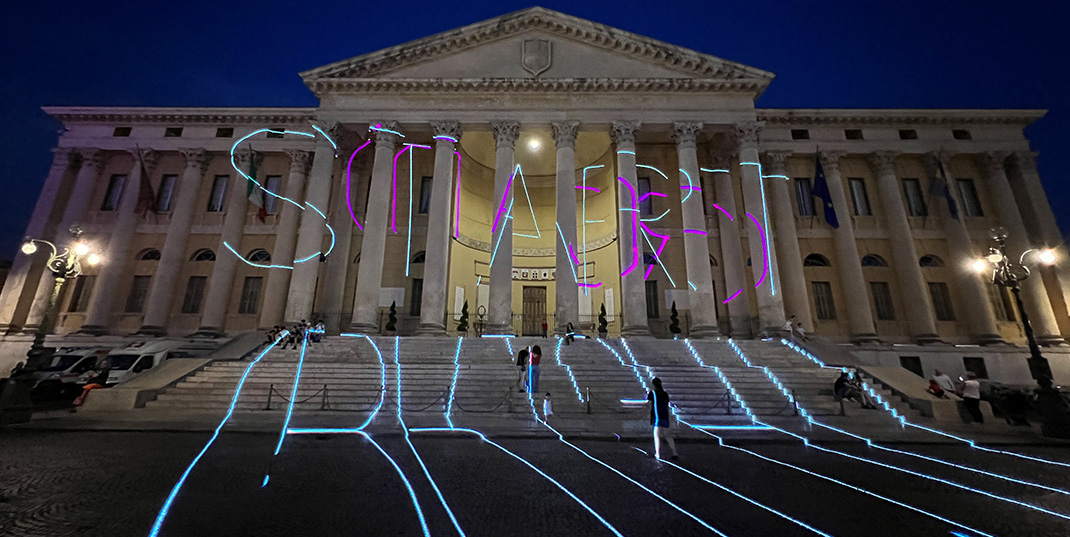 Verona - Palazzo Barbieri, May 28-29
The last stop for Light Cycles. The rhythm of the statements Duff composed reached its fullest complexity for the grand finale in the city of Verona, in parallel with the finish line of the 105th Giro d'Italia. The narrative branched out on multiple planes and at different speeds through the use of a third projector. The light tracks etched the façade of Palazzo Barbieri in Piazza Bra, echoing the sequence of the neoclassical colonnade.